Emily Erikson, Joseph C. Fox Director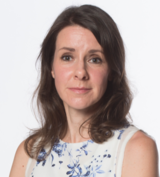 Emily Erikson is professor of sociology and the school of management (by courtesy) and the Joseph C. Fox Academic Director of the Fox International Fellowship at Yale University. She uses comparative historical and computational methods to study economic growth, institutional development, and social and economic coordination in global contexts. Her book Trade and Nation: How Companies and Politics Reshaped Economic Thought (Columbia University Press) argues that political discourse and the adoption of the company form actively encouraged the development of classical economic thought in the early modern era. Previously she worked on the emergence of early multi-national firms and the structure of early modern global trade. Between Monopoly and Free Trade: The English East India Company (Princeton University Press, 2014) shows how an informal social network linking autonomous employees fostered the Company's long-term success, shedding light on the processes underpinning the emergence of early multi-national firms and the structure of early modern global trade.
Erikson is the former chair of the American Sociological Association's economic sociology section and incoming chair of the Rationality and Society Section. She serves on the executive council for the Society for the Advancement of Socio-Economics, the editorial board of the Socio-Economic Review, Sociological Theory, Oxford University Press Series on Social Network Mechanisms, and the Cambridge Studies in Historical Sociology, She is also co-editor of The Middle Range Series at Columbia University Press. Her work has appeared in the American Sociological Review, American Journal of Sociology, Annual Review of Sociology, Sociology Theory, The Journal of Economic History, and Social Science History, among others. She has received numerous book and article awards.
Email: emily.erikson@yale.edu
Julia Muravnik, Assistant Director with the Fox International Fellowship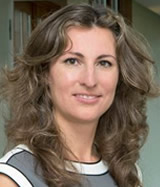 Julia Muravnik administrates the Fox International Fellowship, as well as many other awards and exchanges, in the MacMillan Center for International & Area Studies at Yale. She is the first point of call for any questions not answered by these pages and serves as a vital resource to Fox International Fellows both at Yale and abroad. Julia's background resonates with the initial aims and partnership of the Fellowship: born in Russia during the Soviet era, Julia immigrated to the United States shortly after the millennium and has been at Yale since 2005. She speaks English, Russian, and German, and enjoys getting to know the Fellows and learning more about the cultures that they represent. Julia gives annual information sessions about the Fellowship at Yale; frequently travels to Fox exchange partners universities; and coordinates efforts to keep alumni in touch, which includes organizing reunions. She welcomes contact from prospective and former Fox International Fellows regarding these and all other matters pertaining to the Fellowship.
Email: julia.muravnik@yale.edu
(new time slots are added every Monday)
---
Gina Amico, Fellowship Coordinator with the Fox International Fellowship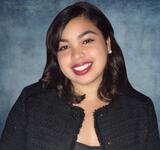 Gina Amico is the Fellowship Coordinator at The Whitney and Betty MacMillan Center for International and Area Studies. In this role, Gina supports the MacMillan Fellowships and exchanges, including the Fox International Fellowship. Prior to this role, Gina taught English Language Arts and History locally in Connecticut. She has served three terms with AmeriCorps VISTA (Volunteer in Service to America), supporting education nonprofits in New York and Connecticut. She also served as a Primary Literacy Specialist with the Peace Corps in Guyana, South America. She holds a Master of Science in International Development and Service, and a Master of Business Administration. Similar to the Fox Fellowship, Gina conducted her graduate research at educational institutions in New York City, Siena, Italy, and Guayaquil, Ecuador–focusing on sustainable youth program development, volunteer management, and cultivating school-community partnerships.
---
Veronica Hurtado, Postdoctoral Associate with the Fox International Fellowship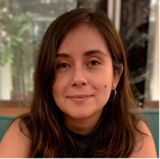 Veronica Hurtado is a Ph.D. candidate in the Department of Political Science at the University of British Columbia, Vancouver. Her research focuses on political economy of development and political behavior, with a regional specialization in Latin America. In her dissertation, titled "Competing without parties: Voter mobilization in Peru", she studies the dynamic of electoral competition in democracies with weak political parties using a mixed method design that combines in-depth interviews, archival work, and statistical analysis of both experimental and observational data.
While at Yale, Veronica plans to prepare a book manuscript based on the findings of her dissertation, applying her theory to two other cases: Bolivia and Guatemala. She will also continue working collaborative projects focused on information processing in the developing world, specifically on the topic of misinformation. For more information, see: https://vhurtadol.github.io