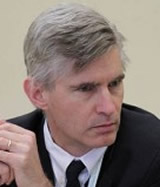 Ben Cashore, Joseph C. Fox Director
Ben Cashore is the Joseph C. Fox Academic Director of the Fox International Fellowship and a Professor of Environmental Governance and Political Science at the Yale School of Forestry & Environmental Studies. Consistent with the themes of the Fox Fellowship, Professor Cashore's work seeks to understand how systems of governance can help to solve practical environmental problems that confront citizens around the globe. Professor Cashore hopes to help Fellows understand the distinction and connection between explaining and prescribing, in order to bridge the gap between their analyses of the processes occurring around them and the policy implications of their work for the challenges facing the world today. In addition to his duties as Academic Director, Professor Cashore runs the Governance, Environment and Markets initiative (GEM), based in Yale's School of Forestry & Environmental Studies. To learn more about Professor Cashore's work, please click here.
Julia Muravnik, Fox Fellowship Coordinator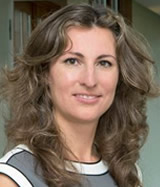 Julia Muravnik administrates the Fox International Fellowship, as well as many other award and grants, in the MacMillan Center for International & Area Studies at Yale. She is the first point of call for any questions not answered by these pages and serves as a vital resource to Fox International Fellows both at Yale and abroad. Julia's background resonates with the initial aims and partnership of the Fellowship: born in Russia during the Soviet era, Julia immigrated to the United States shortly after the millennium and has been at Yale since 2005. She speaks English, Russian, and German, and enjoys getting to know the Fellows and learning more about the cultures that they represent. Julia gives annual information sessions about the Fellowship at Yale; frequently travels to Fox exchange partners universities; and coordinates efforts to keep alumni in touch, which includes organizing reunions. She welcomes contact from prospective and former Fox International Fellows regarding these and all other matters pertaining to the Fellowship.
Email: julia.muravnik@yale.edu
Phone: 1-203-436-8164